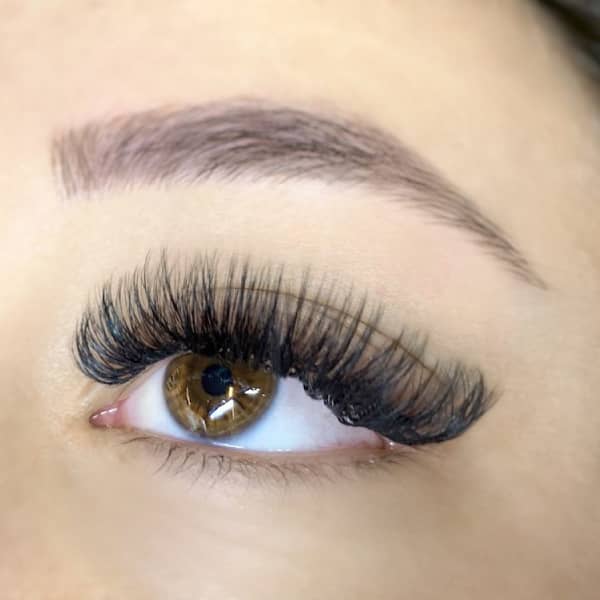 Eyelash extensions aftercare tips to have luscious, thick, and gorgeous lashes as long as possible. Are a perfect solution for those who want to wake up with luscious, long, and thick lashes and shorten their morning makeup routine. They are an extremely popular, safe procedure, but require proper maintenance to last as long as 6-8 weeks, as promised.
Why Is Eyelash Extensions Aftercare Important? As a result
Eyelash extensions follow the growth cycle of the natural lashes and fall of with them, so they last 6-8 weeks without infills. They require proper aftercare for 24-48 hours after the treatment and regular maintenance, which includes brushing and cleaning (more about that in the text below). If you don't take care of the lash extensions properly, you may have to deal with premature lash extensions loss.
What Are Lash Extensions?
Lash extensions are semi-permanent fibers that are attached to your natural lashes, to make them look more voluminous. They can be made of natural materials (usually mink fur) or man-made (synthetic, faux mink, or silk fibers). Individual lash extensions or small fans of two or more extensions are dipped into an adhesive and glued to your natural lashes.
Eyelash Extensions Aftercare
After the treatment, you will be asked to follow eyelash extensions aftercare tips in order not to ruin the extensions:
Don't wash your lash extensions 24h after the treatment.
Avoid long showers and steam for 24h after the treatment.
Be careful when you wash your face after the lash extensions treatment. Use a cloth and avoid the eye area.
Don't use oil-based products, they will break down the adhesive.
Don't use the lash curler.
Don't touch your lashes.
No rubbing or pulling the extensions.
Sleep on your back.
Don't use mascara during lash extensions aftercare.