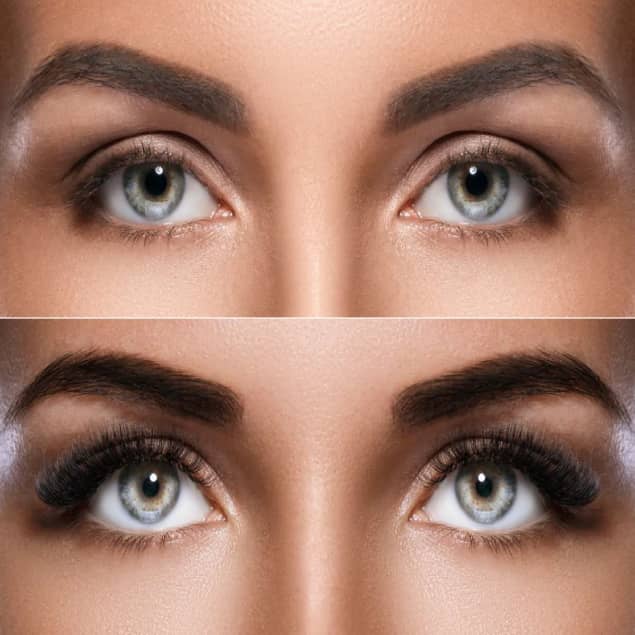 We hear people sometimes refer to microblading as eyebrow tattooing, which is technically true but not 100% accurate.
Technically, microblading is eyebrow tattooing, but microblading is not like any eyebrow tattoo. Microblading is considered a "cosmetic tattoo.»
More specifically, microblading is a semi-permanent eyebrow tattoo, except microbladed eyebrows are nothing like grandma's permanent tattooed eyebrows that look like they were drawn on using a sharpie, that fade into unnatural shades of blue and pink over time. We're definitely not talking about grandma's eyebrows.
There are two major differences that make microblading more natural looking compared to the results permanent cosmetics are known for:
First, the type of pigment used for microblading has an iron oxide base. Iron oxide has been a popular ingredient in cosmetics like foundation, blush, lipstick, and eye shadow for decades. An iron oxide base allows the color to softly fade over time and ultimately vanish, unlike the inks used in permanent cosmetic tattoos.
Second, the pigment used for microblading isn't implanted into the skin as deeply compared to the depth used for permanent cosmetic procedures. The proper depth for the color to be implanted during the microblading procedure is the upper layer of the dermis. If the microstroke doesn't go deep enough, the color retention will be poor, and if it's too deep, it causes scarring and the healed strokes look blurry instead of fine and crisp.
The pigment being implanted to the correct depth, combined with its iron oxide base is what gives microblading results the appearance of natural looking eyebrows. The semi-permanent qualities of the microblading pigment prevent it from fading into unnatural shades that are so common with permanent cosmetics