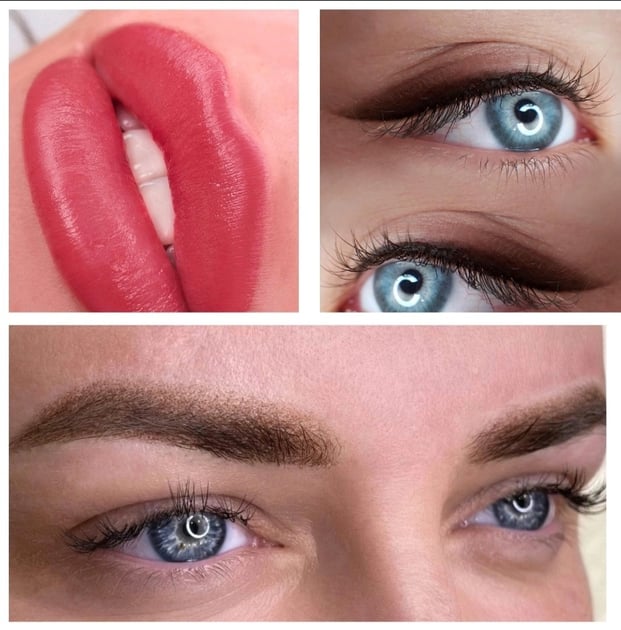 Permanent Make-Up is quickly becoming the most popular way for people to give their beauty a boost in a way that regular make-up can't beat because PMU doesn't smudge, wear off or wash away.
Since the industry is ever-changing, remaining relevant as a permanent make-up artist means staying up to date on the latest trends in the industry, keeping your skills up to date and ensuring you are offering the best service to your clients.
Knowing the newest trends will help you speak more knowledgeably with potential or repeat clients about the procedures they hear about from friends or read about in fashion blogs. Being "in-the-know" will instill trust in your clients, giving them the confidence to put their beauty needs in your hands.
For several years now, the natural-looking hair strokes microblading creates have made it the most sought-after procedure for taking eyebrows from skimpy to sultry, and it'll keep its top spot again during 2022. While powder brow applications may work better than microblading for some clients with oily skin, the industry is seeing an exciting new combination of powder and microblade brows growing in popularity as well. Together they mimic the way natural brows look when shaded with a brow pencil.
2) Lip Blushing
One-up a lip filler by creating fuller lips and long-lasting color for your clients with this permanent make-up trend. Also referred to as lip tattooing, lip blushing can not only create fuller, more colorful lips, but it can also help your clients camouflage scars, lighten dark lips, and even-out lip shapes. The lips are a sensitive area, so many permanent make-up artists employ a numbing agent to make clients more comfortable during the procedure.
Keep their eyes perfectly framed any time of day with an eyeliner that won't smudge or wash away. Sometimes called designer eyeliner, permanent eyeliner creates a classic-lined design for your client, or go bolder with a wing or a smokey look. With so many options to choose from, your client might need help deciding.
Clients can always start with a thinner, classic line and add to it over time until they achieve the perfect look. With results typically lasting one to three years, your clients have opportunities to refresh or completely change their look, which is great news if they're afraid they'll get tired of it or express concerns about keeping up with trends.
4) Scar Camouflage
Accidents, surgery and other incidents can cause scars on the face. Fortunately, PMU procedures can smooth out the skin coloration, rendering the scar nearly invisible. Unlike over the counter foundations and concealers, this treatment does not need to be reapplied daily to maintain the desired results.
5) Freckle Tattoos
For those who want to regain their freckle-faced youth, the freckle tattoo is available and gaining popularity. Pulling off this look and making it look natural takes a skilled permanent make-up artist with plenty of experience performing the procedure. As with any tattoo, it will require time to heal and reveal the end result.
PMU as a solution for thinning hair? Absolutely! Men and women with receding hairlines or bald spots are turning to this procedure to enhance their hair's appearance. It adds the perception of depth and thickness to the existing hair that can last for years. Permanent make-up artists who are certified and experienced in performing this procedure will be in demand. The cost varies widely depending on the size of the treatment area.
SERVICES